7 Day Motivational Thread Starting 3/19... Who's In? :)
03-21-2012, 12:05 PM
FitDay Member
Join Date: Apr 2010
Posts: 2,269
---
) no more than 1700 calories per day: 1294, 1475
2) 6 glasses of water minimum, 7, 9
3) walk or gym 3 times this week, NO MORE SLACKING: nice walk with DD, walk with DH
4) really stretch: Yeeeeessss, Y
5) eat clean: no sugar, low carb: Y, Y as best I could - reaction to antibiotics, needed to have soemthignto settle tummy
6) meditate: Y, Y
7) get back to serious writing, 2 hours per day at least 5 days no matter what: tried so Y &N, Y still a bit blocked but coming back a bit
8) clean up office, even a bit at a time: Y, Y, Y
9) clothes to Goodwill: N, N
10) return ill fitting sneakers: N, N
11) stay positive:Y, Y
---
Last edited by canary52; 03-21-2012 at

12:42 PM

.
03-21-2012, 12:43 PM
FitDay Member
Join Date: Apr 2010
Posts: 2,269
---
Mern, how are you today? I applaud you for even trying to exercise when you felt so lousy. I hope today finds you well and rested and breathing easy.
03-21-2012, 12:45 PM
---
Tuesday Report

Red=missed goal. Blue=missed daily target but goal for the week is a green average.

Eat Clean Pact: Carb binge in evening, YES
Calorie Limit 1600 Well over 2000, 1096
Carb less fiber limit 25g Don't want to calculate, but I'm positive it was dreadfully high, 21.5g
Fiber average 25g Would be a green number, 12g
Saturated fat limit average 12% of total calories Well into red, 16%
Cholesterol limit average 300mg I THINK would have been GREEN as the rest of my day was way lower than normal, but I can't swear to it, 141mg
Protein average 120g For sure green, 96g

Exercise 5 days Yes, YES
Water 64 oz. Yes, YES
---
Last edited by Mern; 03-21-2012 at

12:54 PM

.
03-21-2012, 12:56 PM
---
Good morning, Hope. Thanks for asking. I feel pretty much the same as yesterday.
but I know it's just temporary until the pollen and mold blow somewhere else. Thanks for your compliments on my exercise. Wishing you a great day.
03-21-2012, 01:01 PM
---
Hi an big hugs to all. I'll be back later. Gotta get the grandkids off to school.
03-21-2012, 01:05 PM
FitDay Member
Join Date: Apr 2010
Posts: 2,269
---
Mern, I will be saying a little prayer for you that you feel better. You are such a caring person. I feel lucky to have you here and I want to know how much your loving concern for others is appreciated. The fact that you take the time and effort to acknowledge and support everyone is a testimony to the great person you are. Be well, honey!!!!
Maybe some hot tea or broth would help? Wish I could bring you some!!!
03-21-2012, 01:51 PM
---
Originally Posted by
01gt4.6
My
song
of the day. I'll be back later to check in.
Oh my, I got flashbacks, enough to give me the shakes. Do you know how many pairs of those bubble butt pants I made? Hundreds probably thousands IDK. At that time I worked in a costume shop and every dancer HAD to have a pair in every color, and you flat out couldn't buy them anywhere. And if you could find them they weren't bubbly enough. Dancers needed to be able to do the splits in them right? Our shop was a mountain of gaudy super sheen lame', a veritable polyester avalanche. Oi, the shakes I tell you.
And for months after that video came out it was all the rage at Jazzercize class, I still have the thunder thighs to prove it. Thanks Mike, now I'm going to break out in "Hammer Time" all day, most likely in public. Which is even worse than, "Vanilla ice ice baby...".
03-21-2012, 02:26 PM
---
Today is my 3 day, 2 attempts this year to lose weight.
At the beginning of the year I started with exercise and diet and lost 4.4 lbs in 2 nad half weeks, and then all was all stopped, regardless of diet and exercise.
discouraged I gave up everything.
A few days ago I got a new rush of positive energy and started into a new being lost pounds.
Currently I am going from 130.5 lbs.
I have to lose 26 Ibs.
Maybe that sounds exaggerating about my weight, but I am tall 63 in and and this 26 Ibs means a lot on me.
I just want to go back on my old weight, from 4 years ago when I got some health problems and got the weight.
03-21-2012, 03:36 PM
---
Health and Fitness
1) -3000 calories for 6 days -536, -781 (I doubt I was that deficient)
2) No eating past 11pm none, I did
3) 5 servings of fruit/veggies yes, yes
4) Gallon of water no (not even close), close but no gallon
5) Workout 3 times nope, yes
6) Walk 2 times nope, yes
7) Daily:
a. Fish oil yes, yes
b. Vitamin yes, yes
c. Glucosamine yes, yes
d. L-Arginine yes, yes
8) Push 2 people, not counting Tori nope (the next person to post will be mine for the week), no (I tried)
9) Weigh in daily 181.4, 180.8, 182.8
Other
1) Write 3 auto policies (b/c pimp daddy needs a new toy) 1 (like a boss), 0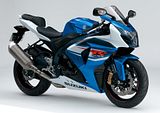 2) 1 Random act of kindness (saving people money doesn't count) no, nope
03-21-2012, 03:38 PM
---
Mern:
I think it's awesome you got a mile in with your head feeling as it did! I'm such a wuss when it comes to headaches and sinus pressure, I tend to go all woe-is-me mode and do nothing. Next time I am going to remember that you did your walking DVD even in your allergy misery! I never did try the Dreamfield's pasta, I completely plum forgot. I'm writing it down right now and sticking it on the wall at work that I look at every day for reminders so that when I go grocery shopping this weekend, I'll see if they have it at my store (or somewhere nearby). If I could switch to a low-carb pasta that would be amazing (Getting BF to switch would be nothing short of a miracle).
Weightlossboo:
I think I remember seeing your name around awhile ago, welcome back and welcome to the thread!
Amy:
I have believed in the food gods as well as the cleaning fairy for years now. Don't crush my hopes and dreams!!!! I think we have the same food devil, though sometimes mine substitutes the chocolate for a nacho or a slice of pizza. The angel really needs to freaking speak up, get some public speaking classes or something... Perhaps that SHOULD be the new home for the food scale there, it's just a kind of awkward spot, right behind our mini-deep-fryer (lol, yes, we have a deep fryer in the kitchen, lawd help me...)
April:
LOVE the jeans idea. Buying new clothes can be theraputic for my weight loss, but not so much for my wallet! Get on that, ladies!
KittyGirl:
Welcome to our chatty bunch, and good luck with your goals! 1200 calories is too strict for me to do every day (some days I do it), but I'm envious of both you and
Quinn
for getting that goal!
Hope:
I'm in agreement - it's your body, don't get something expensive and painful if you're not 100% sure you need it. I think you'll know if it's fibro or something else one way or another and you can do whatever needs done.
Ruby:
Mushy rice happens!! As long as it still tastes good, I think you can call it whatever you want!
lastri:
Sorry about your sleeping woes. I don't have any advice as I'm not a Mom, but hopefully you can get your child to a better (and less scary!) sleep. I know when I don't get sleep I am always depressed and cranky and irritable. Don't give up!
yourbadd:
HATE those hormones, argh! If you're comfortable going on the no-baby pills they do always seem to help, but you've gotta watch for the side effects too.
nobe:
Hugs and a bowl of soup for you! Hope you turn the corner soon!
Jho:
I think you made pretty darned decent compromises at the movie theater - and hey, a slushy has some water too!
U]Week Goals[/U]
Health/Lifestyle Goals
1) Keep calories under 1,500 every day. This includes weekends. Post average.
M:
1,810
T:
1,110 (Average: 1,460)
2) Exercise 4 hours total this week, and report the type of exercise
M:
0 min
T:
52 min (Total: 52 min)
3) Calorie deficit of at least 3,500
M:
+9
T:
-1,451 (Total: -1,442)
4) 80 oz. of water every day, more is better
M:
64
T:
88
5) Take multivitamin every day
M:
forgot
T:
yes
6) In bed by 11:30 every night, no excuses
M:
Fell asleep on couch at 10:15, woke up and went to bed at 11:45
T:
yes
7) 25%- 30% protein average for the week
M:
25%
T:
22% (Average: 23.5%)
8) Weight M, W, F and report here.
M:
158.3
W:
156.9!!!
9) Post what I ate every day
M:
Breakfast:
One cup of Special K cereal (Red Berries) in 3/4 cup 2% fat milk. One-A-Day Women's Active Metabolism multivitamin
Lunch:
Leftover teriyaki grilled chicken (3.8 oz cooked) on a 100-calorie sandwich thin with a slice of white American cheese. Green apple (large) on the side.
Dinner:
Canned chicken noodle soup (whole can) and 10 Saltine's crackers
Snacks:
3 pieces of dark chocolate
Other Goals
1) Make an effort on my appearance every day
M:
Smokin'!
T:
yes
2) Get lecture for Thursday class done by Wednesday
M:
No progress due to lab equipment malfunction
T:
Got sidetracked.
3) Prep for Skype Interview Friday, 1:30 EST
AND
phone interview, time TBD (Thur or Fri)
M:
Sent some questions in response to their questions, lol
T:
More research done
4) Don't sweat the small stuff
M:
Did my best
T:
yes
5) Clean out car!!!!!
M:
No
T:
No
6) Call my grandmother
M:
No
T:
No
We must be giving each other stomach bugs or something. I actually wasn't vomit-sick yesterday, but it was coming out the other end in spades. I don't think it was anything I ate. I'm chalking it up to stress and TOTM; it was ending, but I often get gastric disturbances for a couple of days.
On the bright side, my weight was down to a new low this morning!! It's likely due to all the bathroom trips so I'll see what the scale says on Friday, but ever so slowly my plateau on the graph (which has been a straight line for like 3 months now) is starting to curve in the right direction. I also got in my workout yesterday and managed to get through without needing to pause for a bathroom break, though I did get a little nauseated because I was workin' hard! I'm also coming up on the 60-lbs.-lost milestone, which will be a great feeling, less than 2 lbs. to go to get to that! Maybe I should change my weigh-in day to Wednesdays, seems like I always get a low number on Wednesdays, haha!
My eye is bright red for some really weird reason, so I skipped makeup today and I am wearing my glasses rather than contacts, since when I put my contact lens in it felt very burny. Red eyes are exactly what I need for a Skype interview (with video) Friday
Here's hoping it clears up, and also that my stomach feels better today (so far so good).
Happy hump-day everyone!
~Terri