7 Day Motivational Thread Starting 3/19... Who's In? :)
03-23-2012, 03:39 PM
Thursday Report
---
Daily Goals:
Drink at least 2.5 litres of water Y, Y, Y, Y
No more than 2 slices of bread Y, Y, Y, Y
At least 3 servings of fruit/veg Y/4, Y/5, Y/4, Y/3
Eat breakfast within 1 hour of waking Y, Y, Y, Y
Attend every booked fitness class, no cancelling! Y, Y, Y, Y
Other Goals
Birthday Friday = Don't go overboard!
Walk 3 miles x3 over the week. 1/3
Don't weigh myself
More of the same yesterday really. I find Friday-Sunday the hardest days to keep a grip on my schedule so we'll see how it goes. On track so far today, but I'm fairly sure we'll be having a take-out or fresh pizzas later so I shall allow myself something enjoyable and steer clear of any "extras". Day off from the gym today too, so some active recovery. Maybe a walk tonight or some conditioning at home.
Hope everyone has a lovely weekend!
03-23-2012, 04:44 PM
FitDay Member
Join Date: Mar 2012
Posts: 66
---
I woke up with horrible hunger pains this morning and ate two oranges for breakfast (I don't want to give up my fruits for breakfast routine and am still soo hungry. Maybe I'll have some applesauce later or something.
Weightlossboo
you have one obedient cat! My older one will rip my face off when put in the bath while my younger one runs around in the bath chasing the soap. I'm going to try to take your advice and look up some exercise routines on YT. I hadn't thought of that!
Almeeker
there aren't any good cats shows around here so the training I do is mostly just for fun and to impress my dog agility friends. It also provides good exercise, which I love!
Also, I was clicking around the Internet when I came upon some debates and I was wondering, when do you guys weigh yourselves? Once a week? Every few days? And at what time of the day? Because I thought it really didn't matter until I came upon a site that said you should weigh yourself at a certain time of day and only once a week or something. so now I'm confused.
03-23-2012, 04:47 PM
FitDay Member
Join Date: Apr 2010
Posts: 2,269
---
Originally Posted by
Jho82
Boo
– when your body needs rest it def has ways of telling you! Loved your advice on the exercise routine at home – these exercises is what I start with when I'm working out at home just to get myself pumped!! Rest up, get rid of that darn flu!!
Nobe
– Looks like you are doing amazing this week!!! P.s. I'm in London, ON!
Hope
– I grew up with nighttime snacking….its a hard habit to break! I have never been able to get rid of the habit I just make an effort to have something a little lighter like Yogurt or Air popped popcorn. Looks like you are doing great though!
Luv
– It's so nice to get the kids out eh! Hope you are feeling better!
Almeeker
– totally agree with you that Mike did a great job on breaking it down! Good suggestion on the yoga! I had to laugh at your Weekend Slacker goals…. Hey you made it to thursday right!? Today is a new day!! I'm holding my hand out to pull you back on!!!!!!! Get rid of the ice cream! Replace it with Frozen yogurt (its just as good)… what I do is put a scoop of the frozen yogurt (a very small scoop) in with a regular low fat yogurt (35cals) that way you get the craving out of your system – add some frozen grapes or blueberries and your laughing!
I actually feel
guilty
about not working out last night…. I can't even describe to you all how excited I am about getting my "lifestyle" on track! Thanks for being here! AND I actually logged on to fitday before checking my facebook! That's huge for me! I have a big challenge coming up tonight – I'm heading over to my sisters and she always has junk food in her house…. Doh!
I do not usually snack at night because it makes me feel lousy. But I saw DD in one of her last high school performances. She LOVES being in the drama club and will miss it. And it was, as usual, better than I even thought it would be. She had a comic role and did great. The choreography for the kids was amazing. After I congratulated her and the other kids and the families, I knew I should go home. But I went to McDonald's, of all places. Mostly I just ate the burger and cheese of one of their HUGE 1/3 pound burgers. I looked up the nutritional info while I was there: over 700 calories, 48 grams of fat and over 1000 gram of sodium. So I threw part of it and most of the bun out. And I don't enjoy their food any more. It used to be a 3 times a year cheat for me. Then I came home and had some leftover fish and some raspberries which is what I should have had in the first place.
My latest temptation is the slice of bacon pizza (yeah you heard it) DD left in the fridge. I should either freeze it...or maybe throw it out. DH won't eat it, DD shouldn't and neither should I.
I also want to say Mike you did a great job addressing issues in that post. No one could have done better.
03-23-2012, 05:17 PM
---
Health and Fitness
1) -3000 calories for 6 days -536, -781 (I doubt I was that deficient), 951 (still think that's way off, I feel like I was over), ???
2) No eating past 11pm none, I did, I did, I did
3) 5 servings of fruit/veggies yes, yes, yes, ???
4) Gallon of water no (not even close), close but no gallon, yes, ???
5) Workout 3 times nope, yes, nope, yes
6) Walk 2 times nope, yes, nope, no
7) Daily:
a. Fish oil yes, yes, yes, yes
b. Vitamin yes, yes, yes, yes
c. Glucosamine yes, yes, yes, yes
d. L-Arginine yes, yes, yes, yes
8) Push 2 people, not counting Tori nope (the next person to post will be mine for the week), no (I tried), yes
9) Weigh in daily 181.4, 180.8, 182.8, 182.0, 182.6 (I think it was)
Other
1) Write 3 auto policies (b/c pimp daddy needs a new toy) 1 (like a boss), 0, 0, 1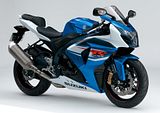 2) 1 Random act of kindness (saving people money doesn't count) no, nope, no, yes
03-23-2012, 05:20 PM
---
Ladies, Tori seems to be doing a little better. I know she has a lot going on right now. I try to get her to poke her head in.

Luv, great job on the water!

mh, where in the hell are you?
03-23-2012, 05:31 PM
---












Terri, what's crackin' doll face?? Are you feeling pretty today?
03-23-2012, 05:36 PM
It's a thing of finding what works for you.
---
Originally Posted by
HardcaorKittyGirl
Also, I was clicking around the Internet when I came upon some debates and I was wondering, when do you guys weigh yourselves? Once a week? Every few days? And at what time of the day? Because I thought it really didn't matter until I came upon a site that said you should weigh yourself at a certain time of day and only once a week or something. so now I'm confused.
My 2 cents worth:
I weigh myself on the same scale, in the same spot, looking at the same thing, with the same clothes (actually, my "birthday suit'). So for me it's in the morning before/after I shower.
WHY?
Because it does make a difference. Our bodies naturally fluctuate throughout the day & depends on various things - eating, activity, how the body absorbs or does not absorb different nutrients and more. I'll weigh more this evening than I do in the morning. I even found a difference between 5:00 am versus 9:00 am - both times without eating breakfast.
Why look at the same thing (a door hinge)? My scale is a digital & very fickle. If I look down or lean forward or lean backward, it makes a difference as much as 2-3 lbs.
I want to get a new scale. And yes, I recently changed batteries.
HOW OFTEN?
Depends on how I mentally & emotionally handle my weight results. I'm much better now in focusing on what I accomplished than what I have NOT accomplished. There are other ways to note progress - inches, good habits formed, blood tests . . . and so on. I'm stronger in this area, but I do slip & fall into bad thinking.
My "official" weigh-in is on WED, but I currently weigh myself every morning. IF my emotions get too wrapped up in the fluctuations of my weight, then I back off & restrict myself to once a week weigh-ins. IF I handle my ups & downs with good mental/emotional stability, then I continue to weigh in daily.
03-23-2012, 05:53 PM
AMY ~~~~~ I'm not the eating police, but . . . .
---
We have the remainder of Friday & Saturday for the EAT CLEAN PACT --> You CAN eat clean the rest of today & tomorrow. You've made a lot of good choices in the past & you can do it again.
It's time to show the
NO muscle to "junk" and the

YES muscle to the good. What does eating clean mean to you? I'm sure
Mike
would love to police.
ETA:
I'll be back later to respond more in full.
Mike ~
Thank you! My body is now starting to crave water in the morning when I first get up. That's a huge step forward for me. Last December, I could hardly gag down a small glass of water in the morning. NOW I drink 16 oz quite easily, first thing. 16 oz more soon follows. At the time that I'm writing this, I have only 3 more times of drinking (16 oz) to go plus a measily 4 oz. Hope this encourages those whose gag response to drinking water is hindering them from upping their water intake.
ETA -again: I weighed in at 206 -- the lowest I've been for quite a while! I'm trying to hard to only list my "official" WED weigh-in as part of my signature.
---
Last edited by fit4luv; 03-23-2012 at

06:12 PM

. Reason: Clarification.
03-23-2012, 05:55 PM
FitDay Member
Join Date: Mar 2012
Location: canada
Posts: 441
---
I think today will be d-day for my job. I might work Monday and Tuesday if it makes things easier for the assistant manager, but that's it. I feel bad about leaving her because I'm her only ally there, but maybe it'll be the kick in the butt she needs to get out too. The owner hates her (mainly because he's a giant racist), so he'll be looking for any excuse to fire her now.

Before work I'm going for lunch with my (now former) manager so I'm trying to work my calories around inevitably having something delicious (sweet potato fries with three kinds of mayo, yum!). I work 2-7 which always screws up my eating, so we'll see.
03-23-2012, 05:56 PM
---
Health / Fitness Goals ...
1. 100 oz water daily
M: Yes, T: Yes, W: Yes, Th: Yes,
2. No Diet Coke (Lent)
M: Yes, T: Yes, W: Yes, Th: Yes,
3. Just because someone else is eating, doesn't mean I have to (or I could eat something healthier than they are)
M: Yes, T: Yes, W: Yes, Th: Yes,
4. Walk on lunch when not raining
M: 38mins - 2miles, T: 37mins - 2miles, W: 40mins - 2miles (1/2mile was with friends so slower), Th: 37mins - 2miles,
5. Log it (weekend too!)
M: Yes, T: Yes, W: Yes, Th: Yes,
6. 5000 calorie deficit
M: -1164, T: -1095, W: -909, Th: -1185,
So far this week: -4353
7. 5 days of Shred minimum
M: No, T: No, W: Yes, Th: Yes, F: No,
8. Weigh and post it
M: 259.6lbs (lowest since I started Fitday), T: 259.8lbs, W: 259.8lbs, Th: 261.4lbs, F: 260.4lbs,
Weight change this week: +0.8lbs
Life Goals ... (some of these may be weekend goals)
1. Finish laundry
M: Yes, T: Yes, W: Yes, Th: No
2. Wash dog bedding
M: No, T: Yes, W: DONE!!
3. Put new carpet scrubber to use (weekend) at least one level of house
M-F: N/A,
4. Despite carpet cleaning still do good house cleaning too
M-F: N/A,
5. Do some form of yard work
M-F: N/A, On Thursday I pulled the weeds from the flower beds out front,
6. Clean out camper
M-F: N/A,
I am feeling very selfish this week. I post my goals and that is about all I have time for the past few days. I get to read most of what is going on and see how you guys are doing. I am sorry I just don't have the time for responding.
Where is Mern though? I don't see her in the past day or so.