90 lbs down and goal weight achieved
06-01-2012, 10:21 AM
FitDay Member
Join Date: Jul 2011
Location: wales uk
Posts: 9
90 lbs down and goal weight achieved
---
When i started my journey almost a year ago i was a 278 pound 29 year old with a host of medical problems including type 2 diabetes, asthma, liver problems and high blood pressure all bought on from the way i abused myself eating and drinking all the wrong things.
It a cumilated in me ending up in hospital where the doctors basicaly told me loose weight get healthy or you wont see your kids grow up.That was all the motivation i needed and so began a strict diet and training regime which has seen me go from a 20 a day smoker and heavy drinker who couldnt run more than a few yards without collapsing with breathing trouble to a guy who doesnt smoke or drink runs 10 miles 3 times a week and a 3 day a week weight lifting programme
I finaly reached my goal of 190lbs last week and had my blood tests back today which confirmed the diabetes has gone (for now) liver function is back to normal blood pressure is normal and the doc is happy with my progress
so heres a pic of me at 278lbs on a night out with my mum with me looking pregnant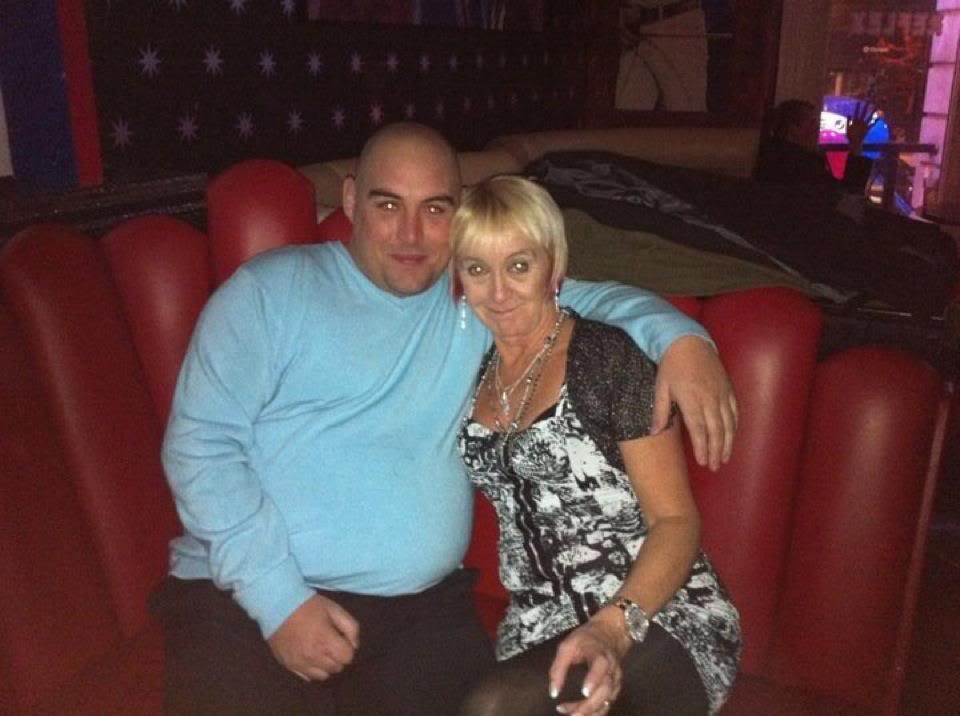 and heres another from the other day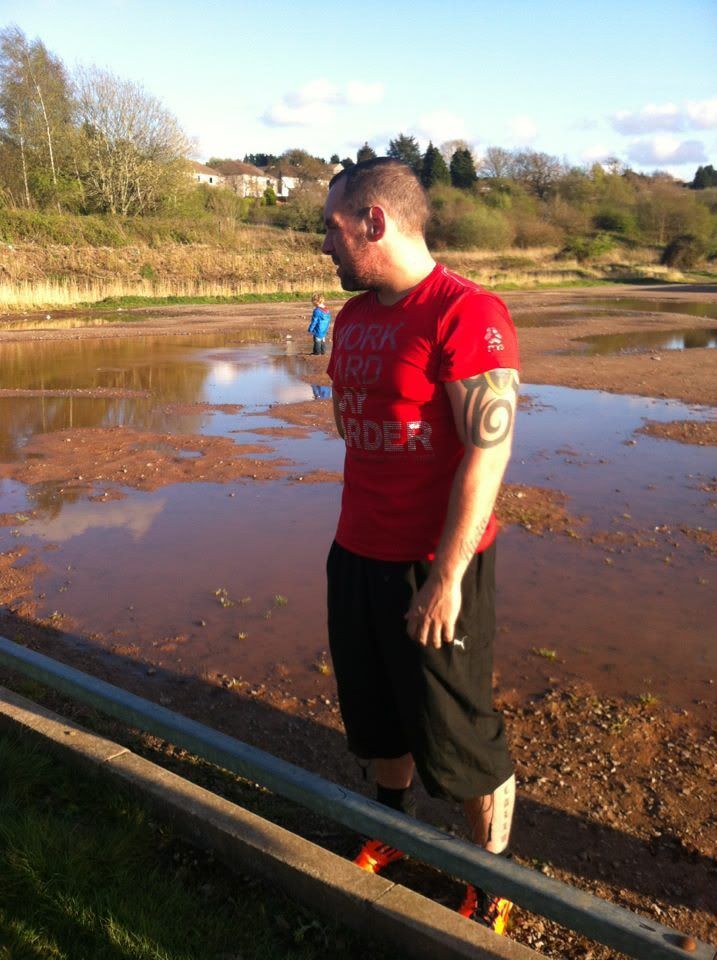 on a final note id just like to say if i cn achieve my goals than theres hope for all of us
06-01-2012, 11:10 AM
FitDay Member
Join Date: Jan 2011
Posts: 426
---
That's amazing! You are such inspiration. Thanks for sharing your story and keep it up.
I hope one day I will get to my goal which only 20 pounds but I have been really struggle. If you have any tips, please share.
Mai
06-01-2012, 11:39 AM
---
It's amazing what our bodies can do if we just give them half a chance, isn't it? Looking really good, now is when the hard part starts (at least that has been my experience). Keep up the healthy lifestyle, and thanks for sharing.
Regards,
Michael
06-01-2012, 11:48 AM
FitDay Member
Join Date: Oct 2010
Posts: 149
---
Wow! Doesn't even look like the same guy! fABULOUS!
06-01-2012, 01:55 PM
FitDay Member
Join Date: Jan 2012
Posts: 77
---
Wow! You look amazing! I wouldn't even think that is the same person in the pics
Congratulations on reaching your goal and I wish you much success in staying active and healthy!
06-01-2012, 08:16 PM
FitDay Member
Join Date: May 2012
Location: Portland, Oregon
Posts: 17
---
You look HOT! Shawna
Posting Rules
You may not post new threads
You may not post replies
You may not post attachments
You may not edit your posts
---
HTML code is Off
---