what's with your username?
06-21-2011, 05:13 PM
---
Mine is from my two dogs. They are wild & crazy. Hence the "wild". Then they are boxers and if you have ever seen an excited boxer you know that they bend in the middle like a kidney bean = "beanerz".
06-22-2011, 02:16 AM
---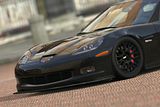 ---
Last edited by 01gt4.6; 06-22-2011 at

02:21 AM

.
06-22-2011, 02:18 AM
06-22-2011, 07:02 PM
---
Kim,
Very nice. I like them both. Eventually I'd like to get another bike or fast car. I'd love to drop an LS7 is a Foxbody Mustang. Put a built automatic in it and with minimal mods to the motor you'd have a 9 second car that would probably get 25mpg.
The guy that built the motor for my 01 Mustang (Tim Lynch, from Proline Race Engines) now races a Vette in 10.5" Outlaw. I think it's "supposed" to be a ZR1 but you know there's nothing ZR1 on the car.
YouTube - ‪prolineraceengines's Channel‬‏
07-13-2011, 07:56 PM
FitDay Member
Join Date: May 2011
Posts: 26
---
I am Carly and onawire is all about the phone. I do A LOT of phone talking for work- all hours of the day and night.
Long ago with the birth of the cordless then cell phone, my name became extinct. I still think Carly On A Wire is a cool name for a band.
07-18-2011, 02:36 AM