View Poll Results: Will this draw you?
What encouragement did you get?
0
0%
Will you join a chat thread on this post?
0
0%
Is this a good post??
0
0%
Multiple Choice Poll. Voters: 0. You may not vote on this poll
Happy Birthday to Me!! - Goal
03-27-2012, 03:25 AM
FitDay Premium Member
Join Date: Mar 2012
Posts: 1
Happy Birthday to Me!! - Goal
---
Hello, I am new and joined the forum for encouragement, both to get and give. Speaking of giving, I made a birthday promise that I would quit talking about my weight and get on a healthy program to lose..(losing and good health are what I Give myself for big 47 Birthday- I started by telling my boss that for the next few weeks I will be wearing these exercise clothes to work so I walk at lunch no excuse to get out of walking during lunch and eating during mid morning break.
Time is running out so I need a cheering squad and I extended my phase 1 of the new diet to April 23. I have to go back to suits after this week but feel I am on a routine I will keep, this is because I invited a few others at lunch so now I am not without a way to encourage and be encouraged.

So is there any bunch of you who want to chat- try this at work, talk about the funniest conversation during the walk or how people pair up- or what ever you feel to share- Male and female.

I will be 47 this week. I started a new after 26 yr marriage have 1 (Awesome) grown Son, and work full time.
03-28-2012, 04:21 PM
LHarr ~
---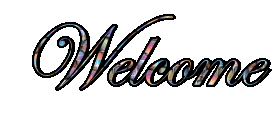 Way to go on putting action into your goals. With that attitude you'll soon realize your result goals. I really hope that the others at lunch stay in the program with you. What a wonderful idea to bring fun & accountability into your routine!

You may want to check out the link on the bottom of my signature that Vito, a fellow member, so patiently pulled together. There are loads of ideas & encouragment around this board.

Read & post & enjoy!
Posting Rules
You may not post new threads
You may not post replies
You may not post attachments
You may not edit your posts
---
HTML code is Off
---