New..ish on week 3 on breaking the silence
02-27-2012, 10:59 PM
FitDay Member
Join Date: Feb 2012
Posts: 20
New..ish on week 3 on breaking the silence
---
Hello loves!
My names Talena ..Or Tal as I like to be called. I started my weight loss journey on Feb 2rd 2012 and I believe thats the day I joined this site as well.
Up untill now I have just Read the forums and Used the tools on this site to track what I eat each day, as well as watching youtube blogs of people on the same journey as I. Its been fun and helpful but a bit lonely *insert sad face here* lol
So a few days ago after my first weigh in I decided to make a Vblog on youtube as well. (clickie here...
https://www.youtube.com/user/TherealTally/videos
)
If you would like to join me in the fun or just watch.
I am currently doing the 30 day shred about to start lvl 3 tomorrow, I give up dates and next month will be posing the workouts on my blog if youtube allows.
So thats about it Mostly just wanted to say HI!!! and let you all know about my blog.I look forward to getting to you all and have fun motivating and keep each other healthy.
Info on me:
Female, 30..5'2 start weight 137 (2/2/2012)
Currently weight 130 (2/21/2120)
I know 130lbs doesn't seem like alot but at 5'2 trust me its not pretty as you can see from my blogs.
Goal weight 105lbs.
~Tal <3
---
Last edited by Shalafi; 02-27-2012 at

11:06 PM

. Reason: fixing typeos
02-28-2012, 09:29 PM
Tal ~
---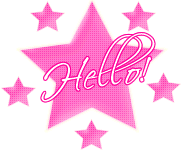 I'm glad you're making yourself known! You've really made a great change in life for the better. I took a look at your Vblog. Thanks for sharing your journey. Kuddos to you!!!

I know that the people here on FitDay make a huge difference for me as to how focused I am on meeting my goals. Hope to keep seeing you around!
02-28-2012, 10:04 PM
FitDay Member
Join Date: Feb 2012
Posts: 20
---
*huggles* and Hello!!!
Thanks so much for the warm welcome Luv, I look forward to getting to know you and all the fun people around. 2012 RAWR shall be a year of change!
and on that note.. heading out to play some racquet ball
Posting Rules
You may not post new threads
You may not post replies
You may not post attachments
You may not edit your posts
---
HTML code is Off
---