Pre-pregnancy weight wanted!!
01-28-2012, 03:43 PM
FitDay Member
Join Date: Jan 2012
Posts: 4
Pre-pregnancy weight wanted!!
---
I'm so glad I found this site! I've always found that food journals work so well and it's about time I started again!
My son was born back in May and during my pregnancy I gained 50 pounds. It was a bummer b/c I stayed pretty active working out 4 days a week until late in my third trimester and I still gained the weight. Now I need to lose it and I'm having such a hard time!
I used to be obese growing up and I lost 90 pounds over a period of 4 years. After that I lost a bit more and was able to maintain and toned. I'm currently 205 and would like to get back to 160 by my son's first birthday.
It's a huge goal which I know I probably won't make but I need some motivation!! Looking in the mirror is no fun and there are pre-pregnancy clothes that are calling out my name!!!
I'm going to try to stick to 1300-1500 cals/day and I've been working out every other day during the week and then Saturdays.
01-28-2012, 03:47 PM
FitDay Member
Join Date: Jan 2012
Posts: 4
---
Just checked my calorie restrictions in order to get to my goal weight (I didn't see that option there!) and I have to stick to about 1200. From experience with weight loss and food journals, I know the first week or two are the worse but hopefully I can stick to it!!!
01-28-2012, 08:01 PM
---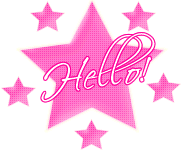 I empathize with you as far as looking in the mirror. It's tough to face it! I don't like looking at myself either, but am learning to love myself in spite of how I currently look. You are precious from inside out.

You've done it before -- so now you have a great knowledge base upon which to launch yourself into a healthier & fitter you. You do have a head start!

At a health group I attend, they talk a lot about making the "next best choice." That's what we all have to do --- That is, make one choice at a time. Please be sure to make your first goals manageable & add in some fun with it! You've made a wonderful choice by joining FitDay with all it's resources and all the fantastic people here. It sure makes my journey more fun and helps me in formulating possible, functionable goals.

To get you started around here: Vito (moderator) has worked hard and put together excellent reading. If you check out the "FitDay's Best of Series" as listed in my signature, I believe you'll be greatly encouraged & informed as I have been. Just about every topic is addressed - exercise, eating and more.



Hope you plan to stick around & pop in on other threads!
---
Last edited by fit4luv; 01-28-2012 at

09:00 PM

.
01-30-2012, 05:38 PM
FitDay Member
Join Date: Jan 2012
Posts: 4
---
Thanks! So far I find this to be a helpful and encouraging website! I know my goal is huge and I should really start off smaller, but maybe it'll serve as better motivation! If I don't reach it, I'll be happy even I lose 20 by then!

I'll be sure to check out Vito's readings!
01-30-2012, 05:42 PM
FitDay Member
Join Date: Jan 2012
Posts: 4
---
Thanks! I just checked my caloric restrictions and it says my restriction is 1260 but the cals I can actually eat (I'm assuming the difference is due to my semi-sedentary lifestyle where I spend my workday mostly sitting with some walking) is 1426. At least there's some give!

My biggest issue is nuts. They take up so many calories!! I'm always searching for budget friendly foods that are high in protein (I'm a veggie). My other obstacle is my husband's insane craving for chocolate! UGH!
Posting Rules
You may not post new threads
You may not post replies
You may not post attachments
You may not edit your posts
---
HTML code is Off
---