Motivation 2/29-3/6
03-02-2016, 03:13 PM
---
Is this the sweater Libby? Very nice!!! Are you using the same colour scheme? I realize you are using a marble yarn so it won't be stripes, but is the marble blues, purples and teal like the picture?
03-02-2016, 03:24 PM
---
Hi all
My back is feeling a bit better again today. Still not back to normal, but I do feel a bit better every day so I'm on the mend!
Vicki
- The site is still experiencing issues. I did send an email regarding the smilies, font features and editing a post....all are not working. You could send them an email to let them know of the issues you're seeing. The email address is
support@fitday.com
Enjoy your time in NO!!!
Lisa
- I think soda for you is like red wine for me! Too many calories! Just factor it into your calories for the day...right!
Epixi
- I too take measurements and I also take pictures. It is an eye opener for sure!! I also find it can be helpful if the scale isn't moving as fast as I would like. Sometimes I'll see a change in measurements and/or pictures before I see a change on the scale.
Libby
- Fingers crossed that we all have a good weigh in on Friday!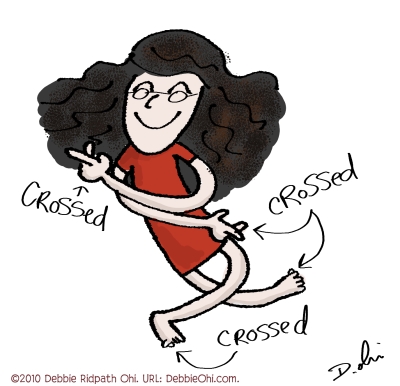 Have a good day all!
03-02-2016, 04:06 PM
FitDay Member
Join Date: May 2014
Posts: 895
---
Debbie, yes that is my sweater but not the same yarn. Mine is grey, beige and shades of blue. I am almost done knitting the last piece. With the left over yarn I am going to knit a belt. It will look better cinched in at the waist. If I like it a lot I way knit another one in a different colour. Just look at all the
Marble chunky yarn colours, so beautiful.
The scale is being stupid. I had a salad for supper last night and no snacking
total calories under 800 and the scale was up this morning. GRRR
03-02-2016, 06:04 PM
FitDay Member
Join Date: Aug 2014
Posts: 306
---
Libby: The sweater is gonna be LOVELY! Kudos to you for learning to knit--I tried it a few times and even took a class or two. It seems I knit left-handed and backwards. So, I just stick with different types of embroidery!

My scale is being very stubborn--I put in new batteries and now it says my weight is up! I don't feel any bigger than I did yesterday, but maybe I am.

Vicki
03-03-2016, 11:58 PM
---
I had a high calorie morning, but my dinner was relatively low, which made up for it. I'm still going to be over, but not by a lot.

I think the glucomannan are backing me up (sorry tmi!). I thought it was supposed to work the other way around. I'm confused.

How is everyone doing today? Not much activity today. Is everyone still out there?
03-04-2016, 01:35 AM
---
Hi all
Lisa
- If you up your fiber intake, you also need to up your water/liquid intake. Fiber absorb water in your intestinal track so if you don't have enough water, it may actually cause a blockage. Make sure you're getting enough fluid to help the glucomannan move along
I went back to the chiro this evening and I'm feeling much better!! I managed to get in cardio on the bike again today. I'm hoping I can get back to the weights next week, but for the weekend I think I'll stick to cardio only.
Tomorrow is weigh day!! I'm not expecting a drop since I had a big drop last week. I predict I will stay around this weight for a couple of weeks before I see a drop again.....that's how it seems to go. As long as the scale isn't making a big jump up, then I'm happy with my progress!
Have a good evening all!
03-04-2016, 04:49 PM
---
Debbie, don't push the weights too soon. make sure you give yourself plenty of time to heal. Although I know you're chomping at the bit to get back at it!


I'm happy with myself for a 1.4lb loss this week. I've been really diligent about staying within my calories, and it's paying off for me.

Hope everyone is having a good Friday. It's time for the weekend! yeeeeaaa! No playing taxi for me for a couple days. I hope we can all stick to it this weekend and have a good showing for the challenge weigh in on Monday.
03-05-2016, 05:18 PM
FitDay Member
Join Date: May 2014
Posts: 895
---
I updated my weight this morning because it's the lowest it's been this year and I wanted to acknowledge that. I broke through the plateau and hope to continue losing again like before.
03-06-2016, 01:36 AM
---
Libby good for you! congrats on the new low!!!
03-06-2016, 01:48 AM
FitDay Member
Join Date: May 2014
Posts: 895
---
I've got everything crossed for a good weigh in on Monday.