7 Day Motivational Thread Starting 03/26/12
03-27-2012, 12:10 PM
---
Jho, I typed up a long response about water weight, then the site went down. But the more you drink the more you pee so no water weight. If I intake a lot of sodium and don't flush my system with a gallon of water I'll gain a lot, but if I drink my water, I don't.
03-27-2012, 02:20 PM
03-27-2012, 02:37 PM
FitDay Member
Join Date: Feb 2010
Posts: 159
---
I totally fell off goals today/this week with all of family being home for spring break.

At least today I walk/jogged 2.5 miles and did some weights.

On the other hand, I ate a ridiculously huge lunch, and then ate 6 Fannie May truffles...so delicious and enjoyed though, esp the cappucino one. I'm still SOOOoooOO hungry! Not going to log calories, too scared.

Another positive: did three pain-in-the-butt outstanding chores: got passports for kids, opened safe deposit box, mailed off old family cassettes to convert to mp3's.
03-27-2012, 02:42 PM
FitDay Member
Join Date: Apr 2011
Posts: 160
---
Jho as mike said wear will just flush itself out of your system. If you were dehydrated or poorly hydrated and drank a lot of water you might show some water gain, but not under normal circumstances. Glad you enjoyed my blog
today
Calories Y
Cardio 1 hour
Water Y
03-27-2012, 02:48 PM
---
The first time I actually had time to post and the site went down, I think I'll have to do what Mern does and open a Word document.

1389 calories for the day, room for a small snack if I need it. I hope everyone stays strong for hump day.
03-27-2012, 03:05 PM
---
Update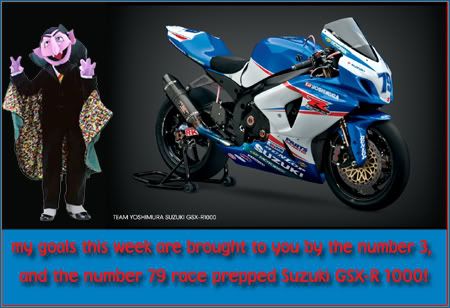 Heath and Fitness:
1) Calorie deficit of
3
k:
-907, -606
2) Workout
3
times:
yes

, no
3) Walk
3
times:
no
, yes
4) Drink
3
liters of water:
yes
, yes
5)
3
serving of fruits/veggies:
yes
, yes
Other
6)
3
random acts of kindness:
no, not that I can think of
DONE
7) Write
3
auto policies (or $
3333
in premium
): yes ($3715)

, none today
03-27-2012, 03:33 PM
---
Quick check-in...I am a walking zombie on cold meds and I can't even take the good stuff
.
1. Calories no more than 1300.
1249, and 150 of that is cough drops, vitamin C, and cough syrup
, 1235
2. Follow my pie chart rules.
Yes, Perfect today!
3. Sleep 7 hours a night, melatonin if I have to.
Yes, Yes
4. Exercise 6 days (hope I can get this; I'm sick right now).
One
5. Fluids all day long.
Yes, Yes
6. No white sugar/flour (note to self: this means frozen yogurt).
Totally forgot; had half a fortune cookie,
Yes
7. Deal with insurance company provider issues.
Not yet, and another one just came up
8. Reorganize/file in home office.
Not yet
9. Clean basement (weekend goal).
Not yet
10. Take the boy shopping (weekend goal).
Not yet
03-27-2012, 03:33 PM
FitDay Member
Join Date: Mar 2012
Location: canada
Posts: 441
---
1) 1,650 calories max/day (allow myself 1 guilt free day over 1,650) -
1780
, 1499
2) walk for 1 hour, lift weights for 1/2 hour at least 5 days per week - no,
yes
3) 20% protein minimum -
19%
, 24%
4) 72oz water minimum -
72oz, 72oz
5) calorie deficit at least 600 -
725, 840
6) finish my resume -
no, no
7) get a definite plan for the house painting job I'm doing for my friend
no
,
yes
8) keep my spending log up to date -
no
, yes