7 Day Motivational Thread 12/26-1/1
12-26-2011, 05:26 PM
---
FIT 3-wk Challenge: FUN*FIBER*FEET


WEEK [Mon-Sun] #1

#2

#3
Star Goals are listed in my Signature.

Focus ~ FUN - 1 non-food treat daily

Intake ~ FIBER 20 gm daily

Train ~ FEET - Pedometer wkly - 20 mi (6 mi focused)
I still have extended family Christmas this week.
Merry Christmas Week to all!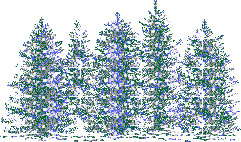 ---
Last edited by fit4luv; 12-26-2011 at

05:40 PM

.
12-26-2011, 06:01 PM
---
Hello all, I hope you had a wonderful Christmas, Hanukkah, Hana-mas (for the blended families), and/or happy Boxing Day!
Well, I had the blessed experience of having everything cooked, baked, and created this year turning out just right; unfortunately, it was all too tempting to pass up. I hung in well last week, but Christmas Eve and Christmas did me in. However, I'm going to do my best not to linger in the land of gluttony and climb back reasonably onto the wagon. Back to basics for the goals:
1. Calorie limit 1300.
2. Reasonably balance pie chart.
3. Fiber 25 g.
4. 3 sports bottles of water daily.
5. Exercise 6 times.
6. Do shoulder exercises daily.
7. Take all vitamins.
8. Finish pulling business expenses together and match receipts with statements.
Had a lovely time with family and after working my tail off till the wee hours all last week, I'm doing absolutely nothing today. Nothing.
Only a couple downers this weekend; I have one kitty in a cone collar and he's pretty pitiful and I feel guilty
. And I broke a tooth last night
. Unfortunately, the dentist is closed today, so will have to find some time this week to get in there.
Thanks for the thread, Mike. I was one of those in a food coma.
fit4luv, you did great with goals last week; have another strong week this time around!
Tori, hope it's not too crazy at work for you today!
12-26-2011, 06:25 PM
---
Monday Afternoon Check In

Goals:
1. Eat CLEAN:
2. 3 L:
3. Take Vitamin:
4. MOVE:

Hello lovelies!! Here's to the end of the Eating Season! Hurray!!
I had my last "treats" of the season for brunch and now I'm ready to hit the grind stone again! Today I have my first workout for my free 10K plan that I stumbled upon as a super secrete Facebook deal on ActivedotCom! I'm so excited! Just an easy 20 min jog today, but I know/hope that it's going to start kickin' my ass!

I have decided to set a couple kind of far reaching goals for myself:

I am going to hit 135lbs by Sep. 1st

, and then after that I'm going to focus on

lowering my body fat percentage to 20% by January 1st.



I've reached the point where I'm sick and tired of being achy from sleeping too much and having my veins feel like they're made of glass because of too much sugar. Even though I might look healthy/happy now, I want to feel happy/healthy darn near every morning when I wake up. I'm too young and look too good in heels to have to stay in because of a blood sugar spike.
:P Merry Christmas to me, I'm going jogging. <3
12-26-2011, 06:28 PM
---
HolyBrokenTooth Batman!!
That bites the big one. And poor kitty in the cone collar. Jasmine would have already figured a way to wiggle out of it. Work isn't too crazy today, the day after Christmas is usually pretty quiet in the grocery world. And after pulling $500K last week, we could use a couple of quiet days. It'll pick back up this weekend for New Year's and the football games. But at least I had today to play catch up on some paperwork. Catch up with y'all later!
12-26-2011, 06:43 PM
---
Susie, sure, jump right in. Welcome! We're always glad to have new members.
I had the best sleep last night that I've had in weeks--a little over eight hours, only waking twice and then falling right back to sleep. It was heavenly! We had a lovely small Christmas gathering--just nine of us--immediate family and live-in GD's boyfriend.
Mike, thanks for starting us off.
fit4luv, yeah, sleepily is a word. Love your sleepy kitty. LOL I'll do two miles/30 minutes walking today. Wow, 20 miles on your pedometer is a great goal! Mine is only 10, but I'm OK with that. I love your twinkling trees. Enjoy your extended family Christmas.
Tori, hi. Wishing you a well-deserved easy work day.
Our big grocery stores closed early Christmas Eve and were closed all day yesterday. Yeah, we all knew when Christmas was, so should have had all the food purchased for our dinners. Then I was in the middle of cooking and realized I didn't have enough butter for the broccoli, fried apples, and for the table for the yeast rolls. Had to stop and hunt down a convenience store. Found one open told the clerk I was so sorry she had to work Christmas Day, but I was really glad her store was open. Hope you get your paperwork done.
Cassie, aw, sorry 'bout your broken tooth. Does it hurt? Hope you can get in soon. Oh, the dreaded cone collar. My dog was in one once for a flea bite that he was chewing--actually pulling out his fur with his teeth to relieve the itching until I took him to the vet, got meds and the collar. What's your kitty in it for? I had the same experience with everything I cooked yesterday turning out just right and I'd have been OK and would have stuck to my food goals had my family not been so complimentary about it. But it really didn't take all that much arm twisting--deep down I know I used their compliments as an excuse to cave because that's what I really wanted to do in the first place. But I'm back on the wagon with you today. So glad you had a lovely Christmas and can do nothing at all today that you don't want to do. I'm only going to clean off my rolltop desk (catch-all) and exercise--that's it. DH already said he'd just warm up leftovers for his dinner.
mhibdon, best wishes on the free 10k deal. Nice to hear you so excited about it. We all know you can reach your long term goals--you've got the right stuff.
Goals this week:
Calorie limit 1600
Carbs less fiber limit 25g per day
Fiber 25g per day
Dietary cholesterol average 300mg per day
Veggies 5 servings per day
Saturated fat average 12% of total calories per day
Water 48 ounces per day
Vitamin D, fish oil, and green tea
Exercise 5 days
Sugar free chocolate miniatures limit 2 per day
Artificial sweetener 2 packets per day
Each day mention something wonderful that happened or a complaint that led me to count a blessing
---
Last edited by Mern; 12-26-2011 at

10:10 PM

. Reason: changed sat fat goal