What celebs do you look like?
07-18-2011, 02:43 AM
FitDay Member
Join Date: Jun 2011
Posts: 91
---
Originally Posted by
RunbikeSki
I am the american average.

At least once a month someone asks me if I am "so-and-so" and didn't we meet in "such and such a place". It may not happen quite as much in the future now that I am approaching tiny which is not the american average... but we'll see.

I never thought of that as a benefit of losing weight, but it certainly is!
Female Willy Loman? :P I've been trying to get people to post pics!
07-18-2011, 03:40 PM
---
I have actually NEVER been told that I look like a celebrity.
I have a crooked chin similar to Drew Barrymore (ever notice the crooked sideways smile? I have that) but I don't think I look like her at all. I'd be happy to know if anyone could make comparisons...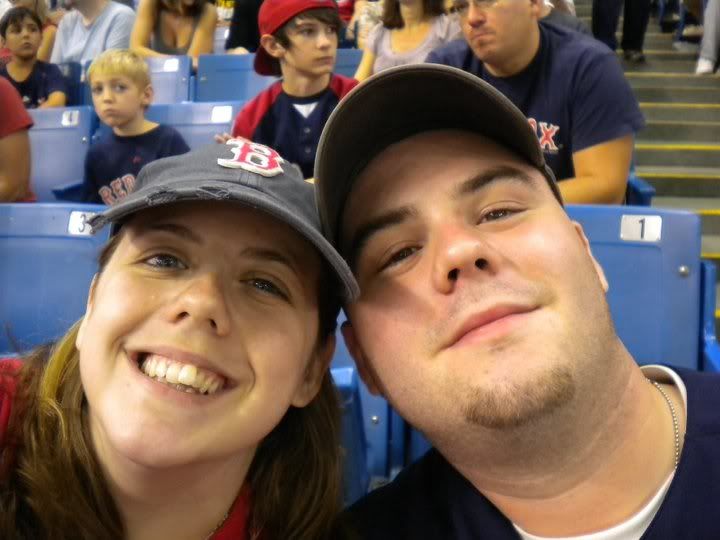 That's me on the left
The handsome dude on the right is my BF. Who gets told he looks like Jack Black a lot! I personally don't see it but it's happened enough that I guess there must be some sort of similarity. I guess I can see it in the eyebrows.
07-22-2011, 03:51 PM
FitDay Member
Join Date: Apr 2010
Posts: 2,269
---
As recently as last year, I was told I look like Juliet Binoche (leading lady in Chocolat, if anyone knows that film with Johnny Depp.) At least four people have told me that. And I used to see it when I was younger and had a fuller head of hair (heavy sigh.)

Now I probably look like random Mom. But oh to be back in the days when I starred with Johnny Depp!!!! LOL!!!!!

rdrel2011 if you looked like Elizabeth Taylor at any point in your life, you must be gorgeous!!!
07-22-2011, 05:31 PM
---
I too was compared to Liz Taylor, but unfortunately it was when I was a few days old. My mum tells the story of how the consultant passed my crib, stooped, came back and said "what a beautiful child, eyes like Elizabeth Taylor ". Oh dear what went wrong after that. I will try to find a piccie.
08-13-2011, 04:34 AM
---
I had my little niece in the car one time when we stopped at a light and she screamed out "It's my Daddy! Look at my Daddy! Auntie vabeachgirlNYC, why is my Daddy up there!?"

It was a huge billboard with The Rock's face plastered on it! LMAO! It did look like him tho...