Have any hobbies?
12-31-2010, 11:55 AM
FitDay Member
Join Date: Dec 2010
Location: Ohio - South of Columbus
Posts: 2
Have any hobbies?
---
I'm not big on hobbies...mostly because they can get so expensive! But we do make a few exceptions! We love snow skiing, camping, swimming and hiking! I guess we just love being outside!

What kind of hobbies to you all have?
12-31-2010, 12:44 PM
---
A friend of mine once said to me, "I hope you live long enough to finish all your projects". And I turned to her in horror, there is no way I want to live that long! I enjoy sewing, leather carving, drawing, writing, knitting, hiking/walking/jogging, swimming, cooking, skating, jewelry making etc etc etc. Really anything crafty is probably up my alley. We also ski and camp, but that's because the hubs loves those things more than I do. I might enjoy skiing more if I had learned when I was younger and if I didn't have such bad knees.
12-31-2010, 04:54 PM
---
Currently it's running, but that's turning into an obsession.....
Other interests:
Fishing, primarily fresh water, stripers,bass,salmon,steelhead, trout
Cars, I've been working on my 73 Camaro and I also have 55 chevy truck that needs to be gone thru.
Metal fabrication / metal sculptures
Golf, it's been a while, never seem to have the time..
Biking, some off road trail riding. I've been looking at road bikes- I wanna go faster
Been looking at this one at a local dealer:
2010 Fuji Newest 2.0 Road Bike : Bike Deals From Performance Bike
Kayaking, gonna try to buy one this year- renting can get expensive.
That's all I can think of right now...
01-01-2011, 11:28 PM
---
Here's a pic of me leaving the line in my '83 Bronco at the "Show, Shine and Drag" a few years back. Ran 10 seconds in the 1/8th on 35" mud tires
I've been into Jeeps for the last few years--here's a pic of me up around the Rangeley Lakes area:
I've also gotten into blacksmithing/knife making in the last year or so. I just seem to get drawn into expensive hobbies!
Regards,
Michael
---
Last edited by mecompco; 01-01-2011 at

11:30 PM

.
01-01-2011, 11:52 PM
FitDay Member
Join Date: Jan 2010
Location: Roanoke, VA
Posts: 289
---
I enjoy reading (almost anything), arts & crafts, crossword & sudoku puzzles, weight lifting, learning about human health and fitness, hanging out with loved ones, organizing stuff (yeah, pretty anal), gardening, college and professional football...ending soon
01-02-2011, 01:20 AM
FitDay Member
Join Date: Apr 2010
Posts: 2,269
---
reading, writing, gym, singing, dancing (not well though), painting, learning languages, walking, traveling, snorkling, cooking, baking, admiring buildings and bridges, bicycling, going to the theatre, concerts, museums and art galleries, studying comparative religion, going on Buddhist or writing retreats, Hindu and Hebrew chanting, taking classes (writing, cooking, religion), staring up at the sky, talking, giving impromptu speeches and stand up comedy.
oh and social activism, ie a group of friends and i saved a big parcel of land from being irresponsibly overdeveloped and got it turned into a nature center.
oh and "long walks on the beach" (had to throw that one in there) playing poker with the boys (i am the only girl but they accept me as an honorary guy since i love telling dirty jokes eating junk food and I often lose big hands) and pinochle with DH and his Dad, game night with semi drunken friends, jokingly arguing with my politically incompatable friends, eating popcorn and junk food at the movies with DH. also going to art house movies and jazz clubs with my "platonic husband" Dave and then arguing religion vs. atheism on the way home.

no crafts though, wish i could; two left hands and i'm a rightie. and my idea of camping is a condo unit on the beach without an onsite restaurant.
---
Last edited by canary52; 01-02-2011 at

01:51 AM

.
01-02-2011, 02:24 AM
---
10's is respectable for that big truck. I love drag racing, I've never been to good at bracketing though. It's too hard to go against a car with "electronics", they usualy run dead on the number.
Here the "01GT4.6"
Street Trim (pretty tame... looks like your typical 13-14 second Mustang)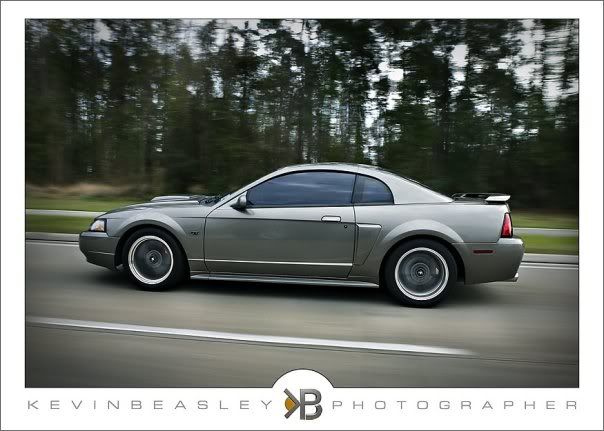 Play Trim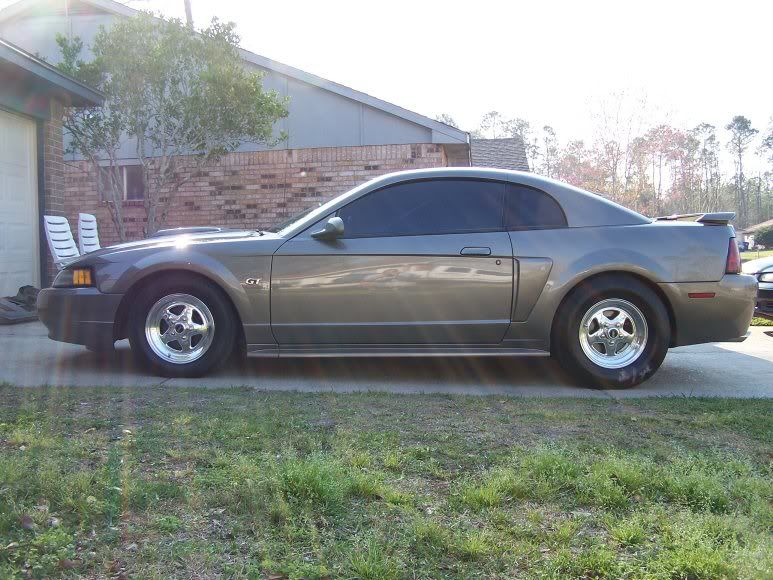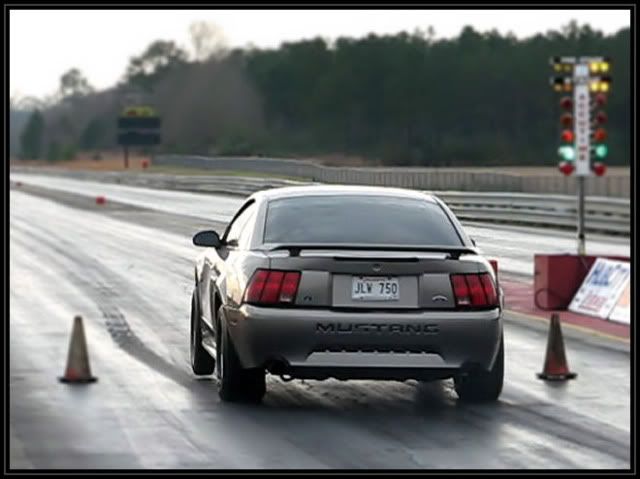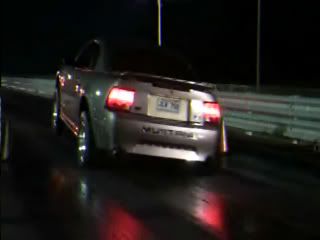 I've got a ton of videos of it on YouTube. Here's one... it even sounds
pretty
mild, thanks to a little nitrous, I didn't have to make the motor sound too radical to get it going. I always liked the sleeper affect.
http://www.youtube.com/watch?v=ddXLIZ8vYTE
---
Last edited by 01gt4.6; 01-02-2011 at

02:30 AM

.
01-02-2011, 02:38 AM
---
Mike, very cool! I don't know a lot about the newer 'Stangs--have always been more into trucks. I bet that's a blast at the strip!
I'm sure the Bronc could do lots better--even with the 4.56 gears I was just going into 3rd (70 mph) at the finish line (shifting manually at around 5500, IIRC, with my ratchet shifter). It's got a 351 bored .30 over stroked .75" (offset ground crank) so is right around 425 c.i.--lots of torque :-) I still have it, but the body is pretty much rotted away due to the road salt here in Maine so it sets in the yard. If I stopped dumping money into the Jeep I could probably find a car to drop the engine into--something to dream about.
Regards,
Michael
01-02-2011, 02:44 AM
---
yeah it was fun on the street and strip. It was kinda a handful on drag radials with 4.10's, a 5 speed and nitrous... but still fun.
Oh... now it's Lamborghini Orange, so must people just think it's a pretty "show" car until they get their feelings hurt. lol