hi! new, with 36lb goal
12-28-2011, 05:29 AM
FitDay Member
Join Date: Dec 2011
Posts: 13
hi! new, with 36lb goal
---
That puts it all out there, right?!
I'm a 38 year old mom of two. Although I am pretty active overall and have a fairly healthy diet, I've gained weight over the years, and am now trying to start a 36 pound weight loss. I'd love to see that happen in the next six months, but well ... we'll see!
The accountability of tracking food has worked for me in the past, and I'm hoping that connecting that to something more "high tech" will help this time. Strangely, once I start tracking, I find that I'm way under the number of calories I need! I'm also looking to get more realistic about what's 'active' (walking with my kids) vs. exercise. When it comes to diet - I'm a good cook, and we don't really eat fast food, etc. My problems are late night snacking and my love of very good beer - and oh, there's so much of it! lol
The issues that make my efforts to lose weight both more difficult and more necessary are two. I have hashimoto's hypothyroidism, and despite a fairly well regulated prescription level of both cytomel and synthroid, weight loss is really difficult. I have a great doctor, and he's also looking at adrenal issues, but mostly he's just sympathetic.
I also have horrendous knees, and am desperately trying to avoid total knee replacement (I'm too young!). My first knee surgery was when I was 15, and thanks to my knee issues (a whole post just to list them) I can't run or do any kind of high impact activity -- and running was the one thing that really helped me lose weight before. Of course, the more I weigh, the harder it is on my knees - so that is definitely motivation!
I am looking forward to using this site fully and becoming part of this community.
Kasey
12-28-2011, 12:59 PM
FitDay Member
Join Date: Dec 2011
Posts: 3
---
Hi Kasey,

I have a similar goal to you although no health issues other than getting older and it hurts more now.

Good luck to you.
Dotty
12-28-2011, 04:21 PM
---
Welcome Kasey! You have come to a great place for support & motivation! Stick around and you will find some great threads to help keep you motivated.
12-28-2011, 05:37 PM
Welcome
---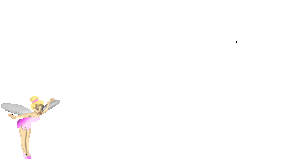 Welcome to FitDay, Kasey.
You'll also find all the tool and resources here to meet your weight goals and to help with your transition into a healthier lifestyle.
A good way to get situated with both the FitDay program and Discussion Board is to visit this link:
http://www.fitday.com/fitness/forums...html#post65241
If you have any additional questions we are glad to help.
Lastly, we'd enjoy having you "stick around" the Forum. We have a close-knit community that is knowledgeable, active, and encouraging; this includes a terrific Women's forum where you'll find all the support you'd like.
Best wishes!
Posting Rules
You may not post new threads
You may not post replies
You may not post attachments
You may not edit your posts
---
HTML code is Off
---