Hey fattie, your excuses are why you are fat!
12-29-2011, 08:15 AM
FitDay Member
Join Date: Aug 2011
Posts: 24
---
What an awesome post! I'm guilty of all of the above excuses plus some extras. I used #3 in many variations for years. Weight gain was how I found out that I had thyroid cancer...fair enough of an excuse/reason, right? I had sort of figured that once the cancer was under control the weight would fall back off as fast as it had piled on (nearly a 100 pound gain in less than a year!) Well, no such luck. It doesn't work that way. What a slap in the face it was when I finally asked my doctor, "What's the deal? Why isn't the weight coming off? Do we need to switch my meds around? Imagine my shock and dismay when my doctor lovingly placed his hands on my shoulders...looked me in the eyes...and said, "Naomi, you're still fat because you eat too much and don't get enough exercise."

Bummer...no magic pill for me. Talk about telling it like it is!

No more excuses...It's a struggle, but I'm winning the battle...one step at a time!
Congrats you lok AWESOME!
12-29-2011, 02:50 PM
FitDay Member
Join Date: Mar 2011
Location: Ohio
Posts: 138
I always read the tittle and then think of this...
---
01-03-2012, 04:49 AM
---
01-03-2012, 09:05 AM
---

Yeah, super ad
01-03-2012, 05:02 PM
FitDay Member
Join Date: Apr 2011
Posts: 57
---
When I started my journey almost a year ago, I never had excuses for how I looked, I took responsibility for how fat I had gotten. I knew it was poor eating habits, and lack of exercise. I had no one to blame but myself for letting myself go. I weighed in at 205 before starting, now I am at 129.2. I do not plan on going lower because most of me is muscle and I sure as hell don't want to lose those lol. Now that I have taken a new approach of my lifestyle, it gets on my nerves when I hear people ask me how I did it, and then I hear the excuses come from their mouth as to why they can't do what i did to lose the weight. If you thought it was a magic pill or something along those "miracle" diets, your mistaken. It's DETERMINATION, WILLPOWER, and the WANT, the NEED to get back into shape. It also irritates me when people think I must have just stopped eating or something to lose the weight. No, if that was the case, I would have a lot of skin slack and not have these muscles I have now.I eat more than you can imagine or even think about. Excuses are irritating and annoying, and if you don't have the WANT or the NEED, or the MIND FRAME, then don't waste my time. Now, certain people that have asked me what I did and asked for my workout routine, and when I see on my Facebook page that they lost 48 pounds in 4 months, it makes me happy and excited for them, because 1) they are making a big difference in their life and feeling good, and 2) they didn't waste my time.
Now here are my before and afters: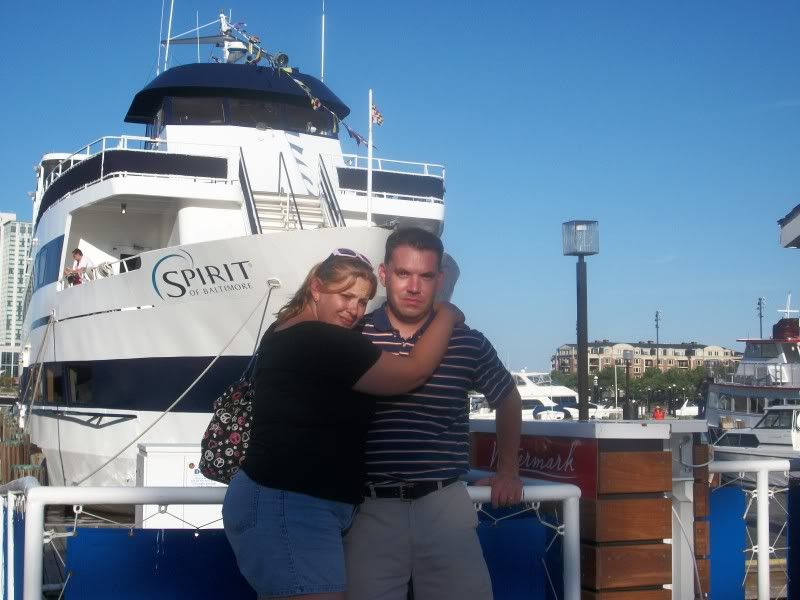 - Before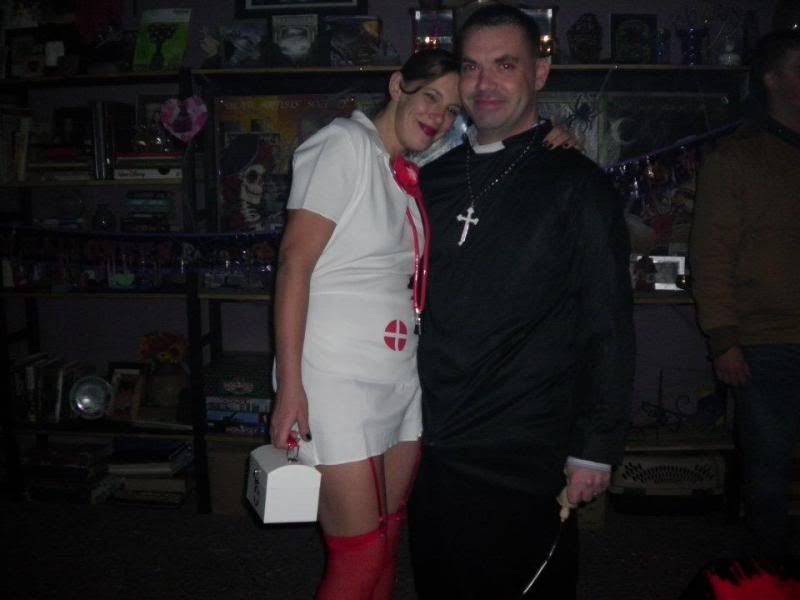 - Halloween 2011 @ goal weight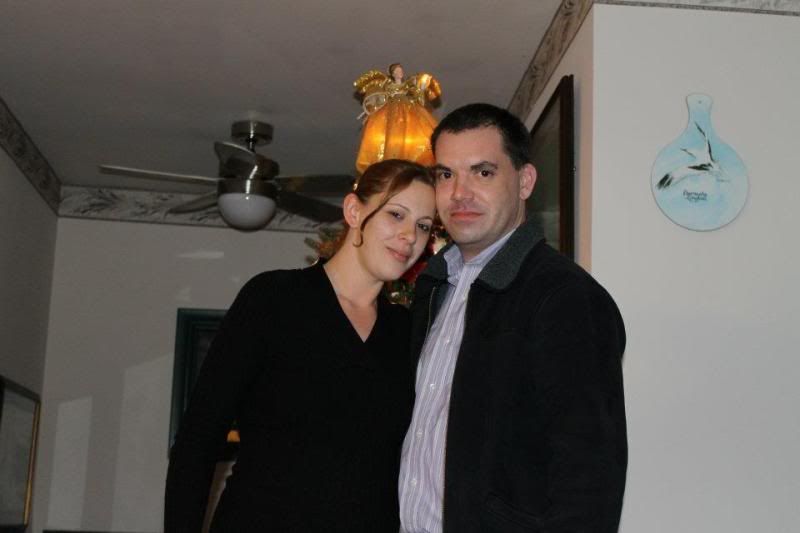 - Christmas still at goal weight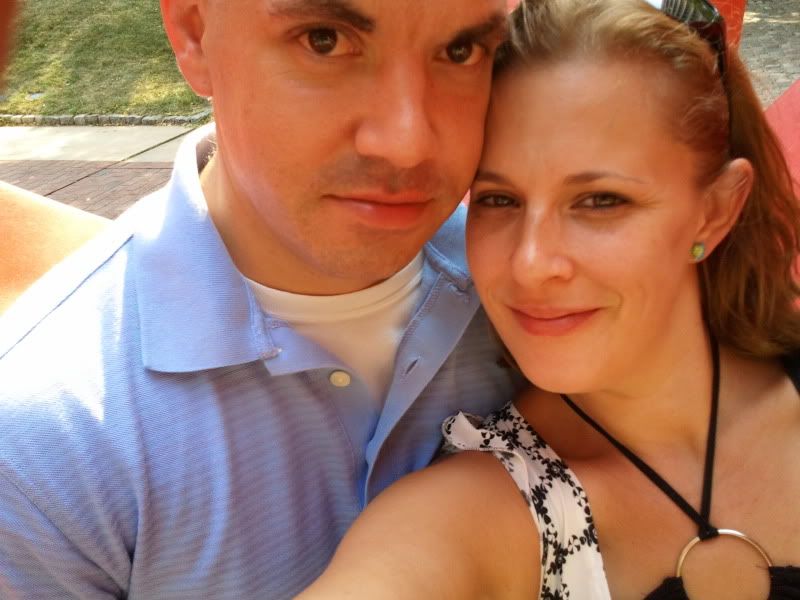 - July 2011 10 pounds to goal weight
---
Last edited by pixiedust7976; 01-03-2012 at

05:06 PM

. Reason: Adding to post
01-12-2012, 12:51 AM
FitDay Member
Join Date: Jan 2012
Posts: 1
---
IMO
every now and then
it's good to cheat. But we have to stay focus on our own goals. I say that all the time. We are all worth not being cheated by ourselves!
I've used many of those excuses myself, that's why I was the way I was. Having the support of your wife will truly help with your success. 17 pounds in 2 months is nothing to sneeze at, great job man!
Thanks DA, I believe in shooting from the hip, sometimes I'm more tactful than others. Either way I try to get my point across but sooner or later someone will be offended with something I say, it's just human nature LOL. 15 pounds is great! You should be proud!! What's your goal? BTW the time span between the pic on the left and right in my 1st post was about 6 months and about 35 pounds. So as you can see the first 20 came off much faster than the next 15. That's just how it goes. When I first decided to get in shape (last August) I took my fat pic. That was tough to do and I didn't realize how fat I really was until I saw that. I don't know about you or anyone else but I think I walked around slightly sucking in my gut all the time. So standing in front of the camera with no shirt... relaxed was a rude awakening. The crazy thing was I found an older picture and looking at my face I was probably a good (or bad) 10 pounds heavier then.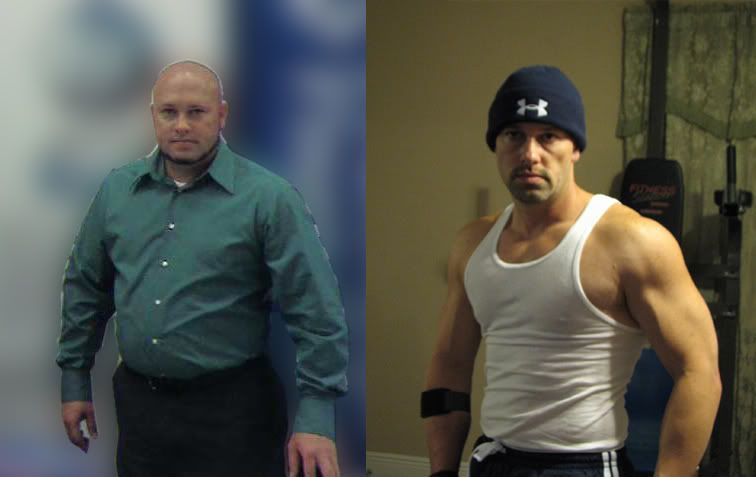 For anyone reading this and serious about losing weight.
I CAN NOT STRESS HOW IMPORTANT IT IS TO TAKE PICTURES OF YOUR PROGRESS, NO MATTER HOW PAINFUL IT MAY BE!
Wow, you have done so well! You are truly a hero. And I also respect your bluntness, after all, if you're over weight the last thing you need is a pat on the back, you need a kick up the arse!! Well done again, and I think I will be following your footsteps and taking photos of my progress!!
Cheers!!
01-29-2012, 02:16 PM
---
used
to be "I've looked around my family, I won't ever be a size 4". And while this still may be true, I may NEVER be a 4. But it's not saying I can't be under a 14 (which is one of my next mini goals). Heck, maybe an 8 is doable though. One thing for sure, I'm not gonna stop trying til I get to where I think I should be. I'm going with "how do I feel and look" as my goal.
ummm actually.....yeah, PART of it was/is. Maybe 20 lbs or so. The other 80, those are mine....correction, those were mine. At least the ones that I've lost so far, the ones that are still hanging on, those ARE mine. Is it
harder
to lose weight being hypothyroid? Sure it is. Is it impossible??? NO, and I'm living proof of that. (oh, and that part about what is the doctor doing about it? Lifetime of meds for me, sometimes life throws you curveballs. You just gotta step up to the plate and swing).
BTW-
Mike-
great thread! I've thoroughly enjoyed reading it. We've all made the excuses at one point, it's just a matter of what we do to STOP making the excuses that counts.
---
Last edited by ToriD1012; 01-29-2012 at

02:19 PM

.