Motivational Thread - Feb. 16 - 22 - Try something new!
02-17-2015, 12:57 PM
---
Good morning all
Just quickly checking in to say hello. Yesterday was Family Day (I don't get it off but took it as a personal holiday since my husband and kids get it off), so I had a nice long weekend. I spent some of the day doing meal prep for the week. I made Spinach and Leek Quiche for my breakfasts which I'm also adding in a Tangelo to round out my meal and Salisbury Steak with Mushroom Gravy and Cheesy Cauliflower Mash is my lunch. The quiche ended up a bit overcooked and wasn't the greatest warmed up this morning....but it'll do. Looking forward to my lunch today! I got both Salisbury Steak and Cheese Cauliflower Mash from the cookbook I keep talking about,
Skinnytaste
. Such a great cookbook!!!
Lisa
- I think the jury is still out on the aspartame...I think? I've read that it can cause a person to crave sweets and it also causes water retention. I drink maybe 1 Coke Zero a day....on occasion I'll drink 2 and I can say that it doesn't cause me to crave sweets since I'm not really a fan of sweets to begin with. As for water retention, wine caused me more water retention than any other beverage. Isn't there some add ins like Crystal Light that are made with Splenda? Some believe Splenda is a better choice for artificial sweeteners. Also, in the States, there is sooooooo much more selection than here in Canada. Are you able to get anything sweetened with Stevia? It's apparently a natural sweetener...I say apparently because who the heck knows right!!?!
Good job on making a decision to ditch the Sprite Zero...especially 1.5+ litres a day...that is a lot of aspartame even if the jury is still out
Big waves to everyone else! Hope everyone has a great day!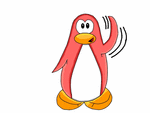 02-17-2015, 03:02 PM
---
Debbie:
I'm glad I'm not the only one not drinking
I hope you had a great day with your family! I didn't have it off, boo!
Annette:
That DOES sound like a busy week. One thing at a time!! I'd like to throw in a recommendation for the Medieval event - I used to attend one every year in my youth and they're a ton of fun! I hope you have time and decide to go.
Lynda:
I usually never measured either, but it really does help (unless it goes up - d'oh!)
Libby:
Holy crap, kidney bleeding sounds bad. I hope that your medication helps and you're able to rest and recuperate - it must be so painful!
Thanks for the reminder about permission to gain - I haven't been thinking about gaining or losing yet, but I'm sure it's something I'll talk to my doctor about on Monday. Blergh. I'm already big, I don't want to get much bigger!
Lisa:
GREAT idea with the crystal light. Sometimes feeling 'dehydrated' is a trick your body will play when it's craving the sugary diet drink, so I'm glad you're not giving into it (if you're drinking all that water, you're definitely not ACTUALLY dehydrated!). I hope that you find it works for you. The jury is out on aspartame, but I try to ignore it due to potential cancer links (nevermind water retention!).
Hope everyone else checks in soon!
As for me: Still trucking along, feeling about the same, so far everything seems to be hanging in there. My pregnancy symptoms have been overall very mild. I am definitely more tired and hungry than normal and I have some other mild bodily symptoms I won't go into much detail on (I'll spare you, lol), but I have had no major nausea/morning sickness. I do get some bouts of occassional lightheadedness that pass quickly, and usually occur when I've either just taken a hot shower or if I'm hungry. What a polite little fetus.
It's still early and I know things may get worse over the next couple of weeks, but I think I'd be so thrilled to HAVE another couple of weeks that I'd take it in tradeoff!!!
Still schedule for doc's appointment on Monday. They've called to confirm about 50 times due to my recent history and to check up on me. I'm happy to have an invested doctor, but every time they call I get nervous again, which is not helping with my 'less stress' goal!
~Terri
02-17-2015, 05:24 PM
---
Hey all.
Yesterday was not the greatest day for me. It was the first anniversary of my mom's passing, and my downstairs neighbour was having another one of his episodes. It was such an awful day, dealing with my grief for my mom and my anger towards the neighbour.
By the time 9 pm rolled around my partner and I still had not eaten dinner, and were both angry and upset (the neighbour has been cranking two different stereos at once, slamming things, shouting through the floor boards, and blowing on a whistle. A whistle!! The police can't do anything because technically it's not illegal, and he has been evicted but doesn't have to leave until the end of next month)
SO instead of having an evening of peaceful reflection and looking through pictures of my mom, we were both hungry and upset.
We ended up going out for dinner, and although I did alright with my choices, I know they could have been better and I know the scale is reflecting that.
Oh well. A new day today. I will track, exercise, and carry on.
02-17-2015, 06:01 PM
---
For anyone interested, here is a short article on just 5 bad effects of diet soda.
Click here for article
. (and not one of them is that aspartame causes cancer
)
Debbie
, I like Stevia a lot. I use that in my oatmeal instead of white sugar. I've tried it with baking, though only got so-so results. I'm sure there are probably options out there that don't have aspartame, but I'm guessing they are going to cost a lot more than what I usually pay. Your menu items for the week sound really good!
Terri,
I think the jury is out on some things regarding aspartame, but studies have shown a lot of bad side affects including a 500% increase in waistlines for diet drinkers vs non diet drinkers over time, and that it can contribute to depression...like I really need that in my life since I already have bipolar! We'll see how it goes. Also, glad to hear things are going well with baby so far. Nice to have a dr who cares so much! But, I can see how that can also cause some stress. Let us know how your appt goes when it comes around.
Roxy
, so sorry for the loss of your mother and that you have a very disturbing unstable person for a neighbor. Can't he be charged with disturbing the peace?
02-17-2015, 06:38 PM
---
paisleyjane: I'm so sorry to hear about the loss of your mom and the loss of sacred time to remember her. That all sounds very hard
I applaud you for getting right back on track today. That takes a lot of will power!
My goal this week is to exercise every day. Yesterday I got a full 3 hours of snow shoveling in and today 30 min on the elliptical. Fell off the wagon and had 1 glass of wine last night. I paid for that with a 2 pound weight gain this morning
That ought to teach me. Something new I tried this week - tuna. I know it may sound odd, but I've never eaten tuna in any form. I had 3 oz of canned tuna yesterday and it's not too bad. Tastes a little metallic like the can though. I might try it in a pouch next time, but this is a good low calorie high protein food I can add to my menu.
And something I accomplished today - Took my son to work with me this morning due to a school delay. As a special treat I stopped on the way and got him a donut and chocolate milk. I did NOT get myself a donut and I'm very happy with myself over this win
02-18-2015, 01:36 AM
---
Thanks everyone. It's been a rough go for sure but we're hanging on, biding time until he moves out. Unfortunately, in the meantime, all they can do is give him noise citations (tickets) which mean nothing to him. He doesn't pay and thus doesn't care.

Both yesterday and today I managed to go out walking even though I didn't want to. It's amazing how going for a simple walk, when you are not in the mood, can feel like such an achievement. You'd think I was heading to the guillotine based on how hard it was to get my shoes on and get out of the house!! But, I did it.

Boyfriend works an overnight shift tonight. I think I will just watch a show on Netflix and go to bed early. Sleep might help my mood :/
02-18-2015, 03:41 AM
---
Also, I'm wondering what's up with my body or scale.
I have been the same weight for two weeks, give or take an oz or 2 per day.
I have been so good about sticking to my calorie budget. I never go over! I drink water and exercise, so... what gives! I keep telling myself that I have a calorie deficit EVERY DAY, so I MUST be losing, that it's just sodium or cycle related or stress or something. I have been working hard and staying on the program, so feeling a bit frustrated at the lack of scale movement in February.
(I was 246 on Feb 1 and and 246.6 today... it's been bouncing between those numbers for two weeks)

Keep on keeping on, that's the only way to go...
02-18-2015, 01:52 PM
---
Good morning all! Another cold February day....so looking forward to warmer weather! Can't wait to be able to enjoy the outdoors without bundling up! Patience right....
Tomorrow will be 2 weeks since I've refrained from alcohol and I can't believe how much better I'm sleeping! I wake up feeling happy and refreshed! This is a huge contrast to the past few years. Today, I'm upping my game with my workouts. I've been doing 36 minute interval workouts, so I'm upping it to 44 minutes. Doesn't sound like much, but I'll burn about an additional 100 calories per workout, which adds up over time. I was thinking that not drinking all those alcohol calories would have the weight dropping faster, but that's not the case. However, on the positive side...the scale is going down rather than up which good.
Lisa
- Congrats on another successful day of no Sprite Zero! Feels good to take control over what we're consuming doesn't it! Good job lady!
Roxy
- Sounds like the dreaded plateau! Sometimes it takes a few weeks for our bodies to catch up....you may see the scale move soon if you stick it out....if not, try something new! What are you currently doing for exercise?
The following is a reminder for all of us
I wish I had paid more attention to this information when I lost weight last year! I'm doing things different this time!
When a person embarks on a program to 'lose weight', not only is body fat lost but also lean, metabolically active muscle tissue. This happens even if this person does resistance training while losing weight, but to a lesser degree. This is not a good recipe for the metabolism...in fact it's the perfect recipe to slow the metabolism! The more muscle mass a person carries, the faster the metabolism will be. Let's say this person loses 40 lbs. of weight (according to the scale) through diet alone. She may have lost 20 lbs. of body fat, but may have also lost 20 lbs. of lean tissue in the process. Now think about this....she is 40 lbs. lighter but has in fact slowed her metabolism which makes maintaining her weight loss that much harder. If she regains the 40 lbs. and is still not doing resistance training, all the weight she has now added to her body is 100% body fat. Think about that! Now instead of having 20 lbs. of body fat and 20 lbs. of muscle like she did before her initial weight loss, now she has 40 lbs. of body fat.....more fat than she had before! She now has 20 lbs. less metabolically active muscle tissue. What does this mean? Next time she tries to lose weight, what she did the first time may no longer work because she in fact is carrying more fat than she did the first time and less lean tissue. The solution? Don't lose weight through diet alone! Preserve your muscle tissue at the very least. How do we know if we're losing muscle or fat? The home scales that you can purchase that read body fat are not exactly 100% accurate, however, they are better than nothing! Start tracking not only your scale weight, but take note of
what
you are losing....how much fat and how much muscle. Another kicker....if all you do for exercise is cardio, you again are burning not only fat, but muscle as well. For those of us that are losing weight for health reasons and not for vanity, this still applies to you! The more body fat we carry, the higher the risk of metabolic syndrome which as we all know puts us at risk for heart disease, stroke and diabetes. Need another point to convince you to pick up some weights? Doing resistance training helps us maintain our strength as we age which
clearly
would add quality to our lives.
K, stepping off my soapbox....or should I say weight bench
There are soooo many resources out there that are geared towards all levels of fitness! If anyone needs help figuring out where to start, send me a PM and I'll do my best to help out.
Have a great day all!
02-18-2015, 02:23 PM
---
Lisa, I drink one diet pop per week. Its kind of a ritual. The only way I drink pop in any form is from A&W and must be in a take out cup. The diet root beer. I got take out from my family on Sunday night and didn't have anything because it wasn't A&W. Tuesday night it is A&W.

Debbie, glad you are doing so well staying away from alcohol.

Roxy, good for you for pushing and getting it done even when you don't want to.

Pranava, wouldn't it be nice if our family could learn better treat habits than donuts and chocolate milk? I know it's hard with kids.

Terri, no such luck with the SCA event this weekend. I volunteered for a Bible Quiz long before I decided to join SCA. They also invited me to a meet and greet tonight, but My writer's club in on the same Wednesday nights that they meet. Good thing my Writer's club is on holiday for next month. I can go to the meet and greet.

I am struggling again because the pain is back. I still haven't managed to coordinate my doctor and my dental surgeon. In the meantime, I am using pain management techniques. Most of the time they work, but some days are bad and draining.
This whole tooth pain thing has destroyed my diet and exercise. Walking outside hurts. Drinking cold water hurts and I don't like warm. Eating can hurt or make me feel better. All I know is that I can't give up completely.

Yesterday a farming colleague sat down beside me at some gov. meetings we were attending. She looked me right in the eye and said, "You look different."
I agreed with her, but then she wanted to know why. Her questions was, "What's changed?" I told her that I had a heart attack. Stopped her in her tracks. I also added that I had lost 30 lbs. It was funny, and uplifting to me. She noticed, but I am still me.